We help you to create a
High Performance Culture​
Culture drives people to want to work at a company and keeps existing employees engaged. A study by Columbia University found that companies with "high performance culture" have just a 13.9 percent chance of staff turnover intention and a 66.3 percent chance of retaining their staff. We help you to build the culture even stronger with a knowledge mix from sports, the military and business as well as by using techniques based on academic research in psychology, leadership & management and practical knowledge.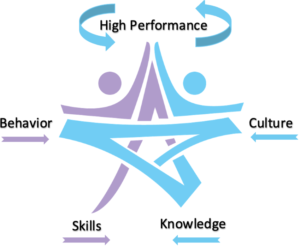 Employee motivation is 17 to 33 percent higher when profit is not the primary concern. 
74 percent don't believe that they fulfill their full potential at work.
I had two very exciting and educational days with Patrick on his High performer course. He is a great communicator who caught our attention from the start. It was great with many different activities during the day, where we got to use various useful tools.